Cooperation in Europe curbs consequences of the energy crisis
The war in Ukraine has made for another exceptional year in the electricity market. The acceleration of grid expansion in combination with a new market design thus becomes a top priority.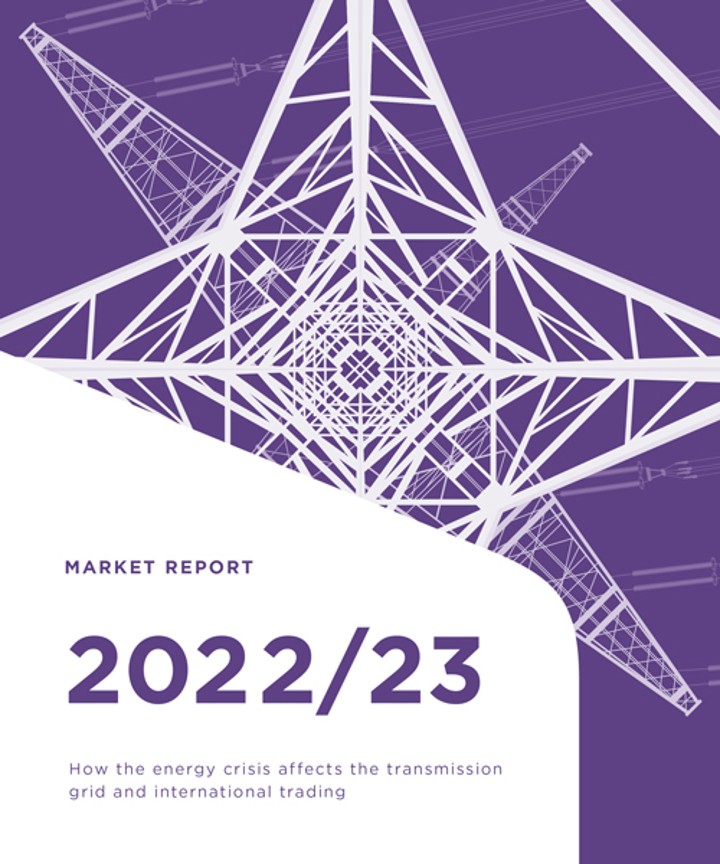 2022 is the third exceptional year in a row: after the start of the Covid 19 pandemic in 2020, the situation eased for a short time in 2021 before conditions deteriorated drastically again at the end of 2021 in anticipation of the subsequent events in Ukraine. With the Russian invasion of Ukraine early in 2022, gas and electricity prices climbed to an all-time high in Europe in Summer 2022. This has led to exceptional market interventions by the European Commission and was the starting point for a new fundamental discussion of the future market design in Europe. At the same time, the progress in European market integration with the involvement of transmission system operators (TSO) has helped to mitigate the negative impact of the energy crisis.
Especially the go-live of the largest European capacity calculation region (CCR) Core on 8 June 2022, symbolises a milestone for the European market integration. Additionally, the record of German exports to France to partially compensate for the unexpected unavailability of several French nuclear power plants, underlines the cooperation among European TSOs.
Grid investments of more than 22 billion euros
This year's Amprion market report focuses on the interaction between grid expansion and electricity market design. Besides strengthening the market, the European transmission grid expansion is essential in order to enable the further integration of renewable energies and alleviating the transmission constraints. For this reason, Amprion is expanding its grid infrastructure by around 5,500 kilometres.
As a result of the whole situation on energy markets, the European Commission has determined to even accentuate their climate goals by raising the targeted share of renewable energies in the EU energy mix up to 45% in 2030. For Germany to achieve its climate targets, offshore wind farms should provide as much power as around 70 large coal-fired power plants by 2045. Offshore wind power in combination with an interconnected grid in the North Sea will significantly push renewable energy generation in Europe.
Future-proof market design is essential
Accelerating grid expansion on land and at sea is a top priority. It also becomes clear that the course must be set today for a future market design that takes into account the interests of both the market and the grid. This is the only way to achieve Germany's ambitious climate targets while ensuring cost efficiency, system stability and investment security. Amprion's "Systemmarkt" represents a holistic solution for the future market design.
​ 
Webinar
"How the energy crisis affects the transmission grid and international trading"
Amprion published the market report on 25 May 2023 and presented the key findings in a webinar. The webinar slides and a Q&A will be available here on this website shortly.