As a transmission system operator, Amprion is paving the way for a climate-neutral energy system. This transformation poses major challenges for the stability of the power grid, and we will not be able to master them with today's solutions alone. We also want to be ready to plan and coordinate the cross-sector energy system of tomorrow. For this, too, we depend on innovation. That's why Amprion is intensifying its efforts in the areas of research and development, working on new technologies, creative solutions and resource-saving concepts.
We're helping to shape the future of the energy world – and that can only happen with a forward-looking mindset.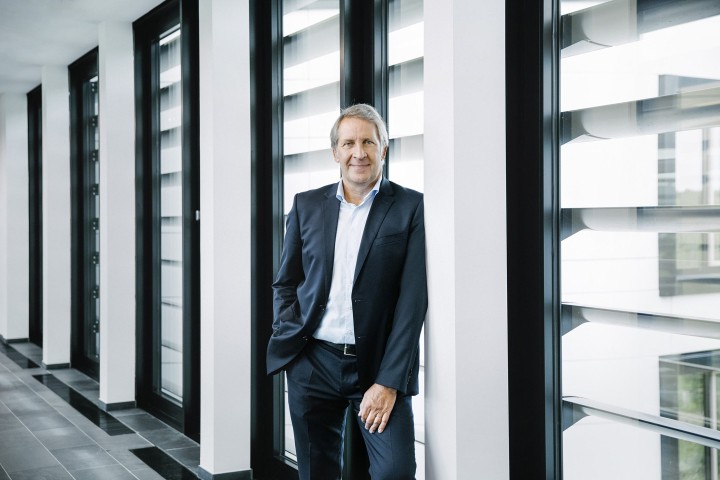 Some of our innovation projects:
Energy System Modelling and Analysis (ESMA)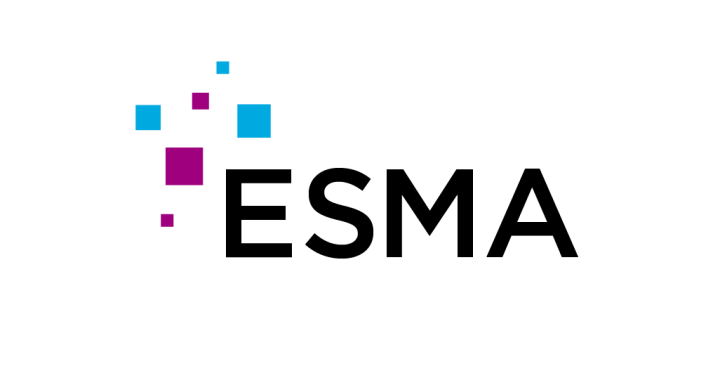 How will the climate-neutral energy system of the future work? How can different energy sources (electricity, gas and hydrogen) and sectors (industry, mobility and heat supply) be thought of and planned in an integrated way? Because everything is connected to everything else, doing so requires complex scenarios to be calculated. To this end, Amprion has developed an Energy System Modelling and Analysis (ESMA) process that combines various methods and tools to model and analyse the energy system of the future. This includes, for example, the "Light Integrated System Analysis" (LISA), which can be used to map the energy system across sectors. Based on assumptions, this tool can depict energy and transport requirements, imports and exports, prices, and CO2 emissions, among other things. Amprion has made this modelling expertise available to partners from business and politics, associations, and NGOs in the "Systemvision2050" project in order to jointly discuss the requirements for a climate-neutral energy system.
More about system modelling
Innovative Equipment to stabilise the Energy System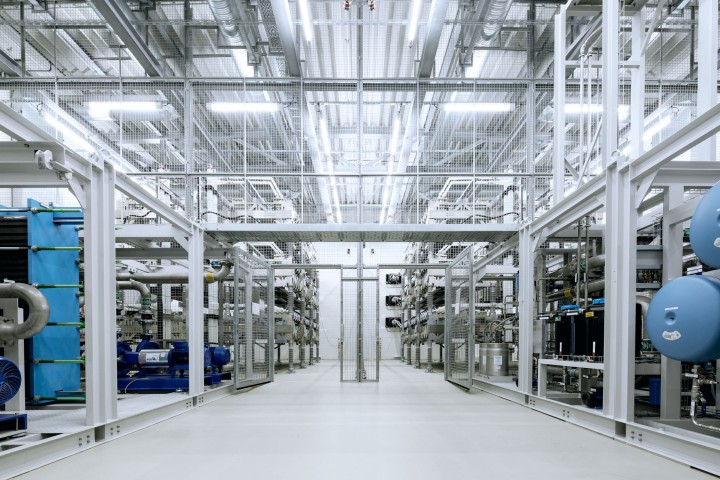 The restructuring of the energy system is progressing: conventional power plants are gradually being shut down. Up to now, they have made an important contribution to grid stability by compensating for short-term frequency and voltage fluctuations. These tasks must now be taken over by other assets, for which we are relying on various innovative technologies and concepts. For example, the most powerful hybrid systems for power factor correction can be found at Amprion: the first of its kind in our grid was commissioned at the Kriftel substation near Frankfurt/Main. It consists of two units: a mechanically switched capacitor with damping network (MSCDN) and a "Static Synchronous Compensator" (STATCOM). An identical unit can be found at the Kusenhorst substation in Haltern am See.
More about Innovative Equipment to stabilise the Energy System
Black-startable Offshore Systems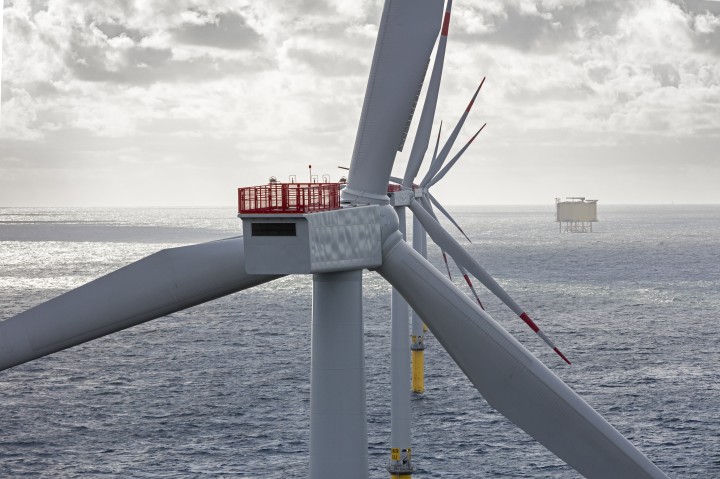 Black-start capable plants can start up under their own power and without energy supply from outside. This is what makes them so valuable for rebuilding electricity grids in the event of a collapse. Until now, conventional power plants have provided this system service. Amprion is now working to ensure that offshore wind farms connected to the electricity grid are also included in grid reconstruction concepts. Partners include wind farm operators, manufacturers and universities.
Learn more
Powergrid Pathfinder: Software for corridor planning in grid expansion projects
On the one hand, the electricity grid needs to be planned, approved and built more quickly. On the other hand, the construction of new lines affects the interests of many people. This can lead to conflicts that delay approval procedures. Amprion is therefore aiming to minimise any kind of interference and conflicts arising from it, and to document this in a comprehensible way – even during the planning of grid infrastructure. To this end, we have developed the Powergrid Pathfinder software solution in cooperation with the Technical University of Dortmund. It helps to plan routes in such a way that there are fewer conflicts with stakeholders in the region.
Modified directional drilling for laying underground cables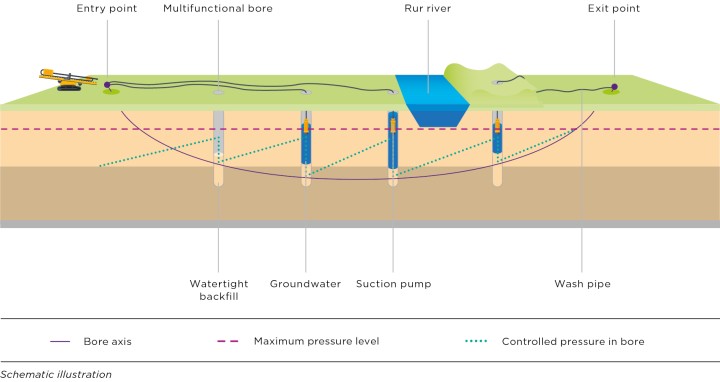 When expanding the grid, the aim is to keep interference with nature to a minimum. To prevent uncontrolled leakage of drilling fluid from the flushing circuit when laying underground cables using flush drilling, Amprion has successfully tested and implemented a new, modified flush drilling method. In future, route planners will therefore have an additional tool at their disposal for the trenchless and near-surface laying of cables over long distances.
More about directional drilling
MARI Balancing Platform for the acquisition of manually activated frequency restoration reserves
Transmission system operators like Amprion keep the frequency in the grid stable. One of their tools is the manually activated frequency restoration reserve (mFRR), whereby power plants provide energy at short notice to compensate for system balance deviations. Until recently, grid operators in Germany have been dependent on the use of technical units. Since autumn 2022, however, Amprion has been operating a Europe-wide platform for mFRRs on behalf of the European transmission system operators with the Manually Activated Reserves Initiative (MARI). By using the platform, grid operators can procure control reserves across borders at lower prices.
Online monitoring for information processing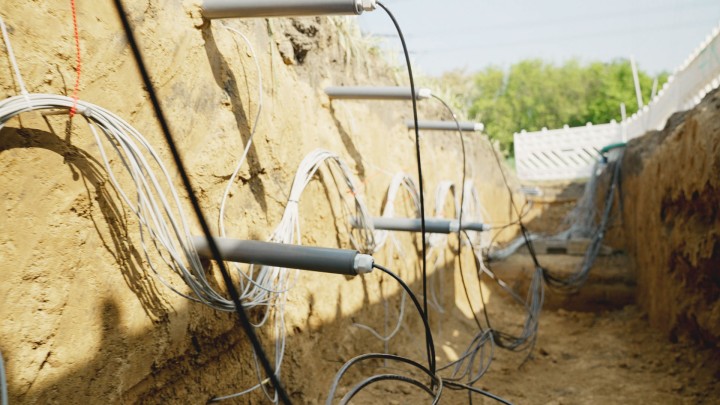 With new types of online monitoring systems, information about the condition of the grid and the effects of grid operation can be processed in real time. At Amprion, new systems are continuously being tested and introduced. This includes measuring the temperature and moisture of the soil in the immediate vicinity of underground cable routes. Amprion started doing this in spring 2022 along the German-Belgian interconnector ALEGrO. This will make it possible to assess how underground cable operation affects soil properties. The project is being implemented in cooperation with scientists and soil experts.
More on soil monitoring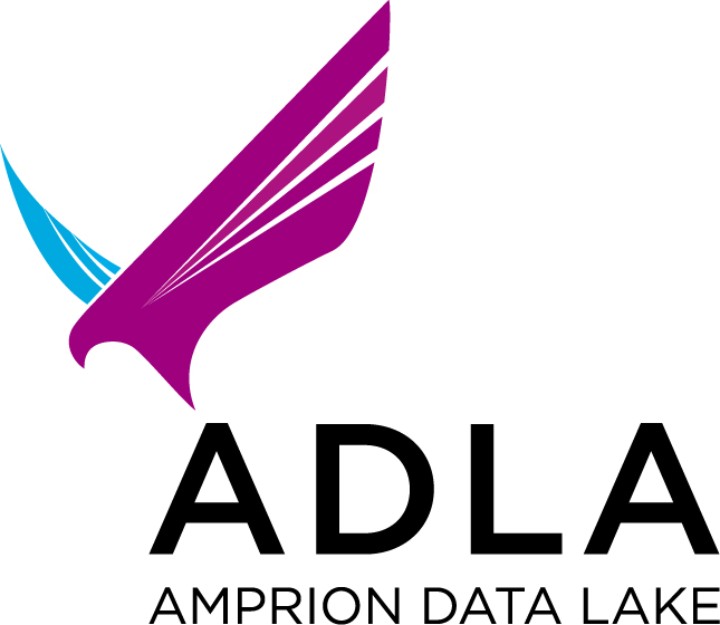 Big-Data Platform for the digitalisation of working methods
The amount of data processed by Amprion is constantly growing. At the same time, the need for data analysis for various purposes is likewise increasing. To make data for such applications available more quickly and more easily for different specialist areas, Amprion relies on new types of tools for data management and data analysis. The basis of this Big-Data platform is the "Amprion Data Lake" (ADLA). This platform prepares data from various sources in such a way that it is readily available for different use cases and can be used flexibly.
More about Big-Data Platform
Download
Read more about the innovation projects presented here and other selected ones in the current innovation report: