Electricity grids in Germany and Europe are changing – the German energy transition and ever more cross-border electricity flows are already shaping the energy landscape today and posing new challenges for our transmission grid. For example, more and more wind and solar power plants with fluctuating generation patterns feed into the grid, while conventional power plants that generate continuously go off the grid elsewhere. The consequence of this is that we are transporting ever-increasing amounts of energy over ever-longer distances – a task for which our electricity network was not originally designed.
The energy landscape of tomorrow
We are adapting our transmission grid to this transition. The expansion of the grid is intended to create a "breathing" system that can balance out the fluctuating infeeds from renewable energy sources. For if we want to protect and ensure Germany's position as a location for business and investment, the stability of the grid must remain at the same high level as it is today. At the same time, the new network structure should help to avoid supply bottlenecks in the consumption centres in the south and west.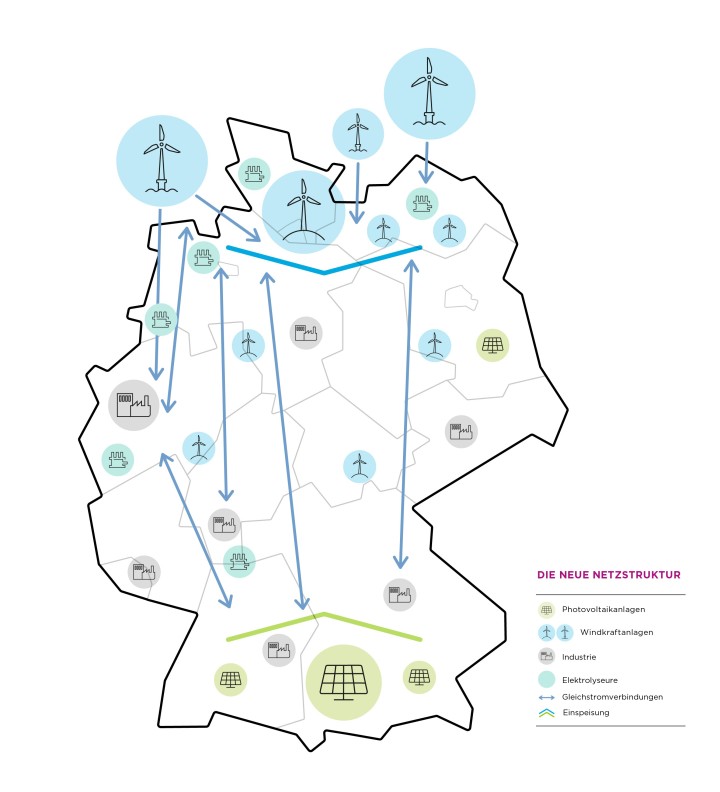 Grid expansion in dialogue with the citizens
We are pushing ahead with grid expansion in line with our statutory duty. Over the next five years, we will be investing 22.2 billion euros in our transmission grid. In total, Amprion will build or expand 5,500 kilometres of extra-high voltage (EHV) power lines – a large part of which will be located where power lines already run. And to help us do this, we will be focusing on building a dialogue with society, authorities, politics and business in order to find efficient, sustainable and citizen-friendly solutions.
Electricity links between the countries
Together with international partners, we are also further developing Europe's electricity grid. With the aid of interconnectors such as ALEGrO between Germany and Belgium or the German-Dutch project Wesel – Doetinchem, we are creating new power links with our neighbouring countries.