Our task as a transmission grid operator is to coordinate all interaction between producers, consumers, traders and energy exchanges and to "deliver" the traded electricity reliably. In this respect, our transmission grid is a platform for the market, that is, for electricity trading.
Energy trading in Europe
Since the political decisions taken at the end of the 1990s, electricity trading in Germany and Europe has been growing steadily – with the result that the grids on the continent transmit ever more electricity over greater distances. The European TSOs are therefore working all the more intensively to master the associated challenges, for example, by expanding the grid to meet demand and closely coordinating system operation and control.
Amprion is making important contributions to ensure that this takes place smoothly:
We are expanding our grids inside Germany and to our neighbours in order to avoid bottlenecks or reduce existing bottlenecks. Until this grid expansion has been completed, the limited capacities available must be used and managed as efficiently as possible in order to ensure the greatest possible volume of trade.
Based on weather forecasts, experts from Amprion and

TenneT

at the Security Service Centre (SSC) analyse the electricity flows and determine the volumes that can be transmitted across the borders the following day.
Amprion is a European pioneer in bottleneck management.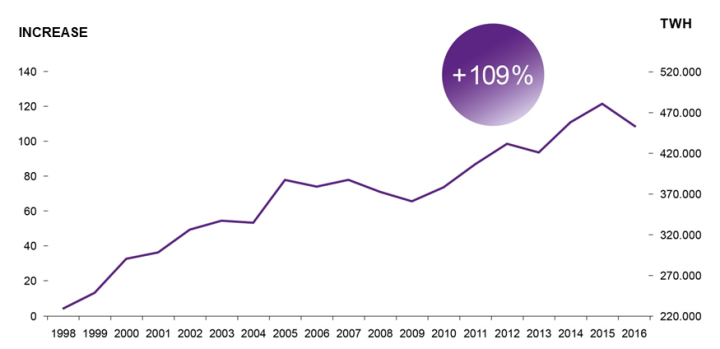 Together with other transmission system operators and exchanges in Germany, the Benelux countries and France, we played a leading role in developing a more mature management process, known as "flow-based market coupling". The process automatically compares the transmission capacities and offers of the electricity traders. Weather-dependent forecasts for the infeed of renewable energy are also taken into account. This allows transmission capacities to be calculated and allocated more flexibly – and there are significantly more trading options without compromising the system security across the network. The process also ensures that only as much electricity is traded on the exchanges as can be transmitted.
Reliable hub schedules
Once the power transactions have been concluded, our experts in the front office in Brauweiler coordinate and check the hub schedules for the following day. These schedules stipulate how much energy will be fed into the grid by which power station and will be drawn from the transmission system by which major clients – for example, municipal utilities or large industrial enterprises – in each 15-minute block. Finally, we check whether the agreed power transmissions have actually taken place.