Amprion sets target for CO2 reductions
The transmission system operator Amprion plans to reduce its CO2 emissions by at least 63 percent by 2032. This is part of an update of its sustainability report 2020. The company is also making progress in further areas of sustainability activities.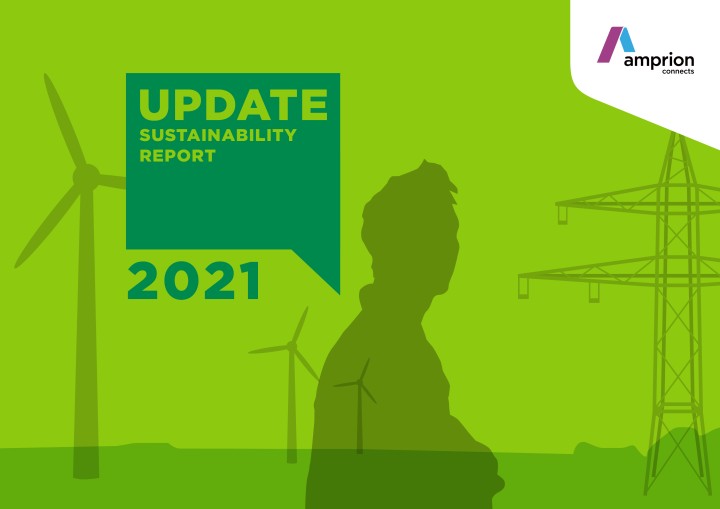 The energy transition is the central social challenge of the coming decade. Amprion paves the way for a climate-friendly and secure energy system by renewing and expanding the electricity grid. The course for sustainable management is also being set in the company itself: Amprion intends to reduce CO2 emissions of its own operations (Scope 1) and emissions that arise when the company purchases of energy (Scope 2) by at least 63 percent by 2032. A reduction target is currently being developed for emissions that occur in the value chain (Scope 3). "So we are consistently implementing our sustainability strategy into concrete measures and measurable targets," says Peter Rüth, Chief Financial Officer of Amprion.
The update of the sustainability report according to the standard of the German Sustainability Code (DNK) published at the end of June shows: The transmission system operator has made progress not only on environmental issues, but also in further fields of action. For instance, the management signed the "Diversity Charter" for more diversity in the work environment in 2021. Amprion has also supplemented the Compliance Code with a commitment to respect human rights and other sustainability aspects, and has set a focus on its supply chain.
"We are transparent and will be measured against our agreed targets," says Amprion CFO Peter Rüth. Amprion had recently achieved a top result in its first ESG risk rating and is currently working on a "Green Finance Framework", a set of rules for financial instruments that are aligned with sustainability.
Further information on Amprion's current key sustainability figures can be found via the following link.