Amprion and Open Grid Europe (OGE) are forging ahead with power-to-gas technology. hybridge – the first large-scale power-to-gas (PtG) plant in Germany – can be fit for service by 2023. An electrolyser with a capacity of 100 megawatts is to convert green electricity into green hydrogen, which will then be transported directly to users via its own pipeline. Why is this so important for the energy revolution?
The energy system is becoming more flexible
Energy generation in Germany is becoming greener and greener and therefore more climate-friendly. The German government has set itself and above all the electricity industry an ambitious target: the share of renewables in Germany's electricity production is to reach 65 per cent by 2030. As a result, power generation will be increasingly weather-dependent and volatile. The downside of this is that green electricity is not necessarily available when it is needed. On 11 January 2018, for example, wind and sun delivered just one per cent – yes, 1 per cent – of the electricity required across Germany. However, when the weather gods smile down on us, it's a completely different ballpark: take 1 May 2018, when during a one-hour period renewables provided 100 % of the nation's electricity demand. Situations like these will be more frequent in the future. That's because by 2030, wind energy and photovoltaic plants will provide up to 133 gigawatts of power throughout the land. However, the actual load – the level of consumption – is probably no more than "just" 92 gigawatts, and often considerably lower than that. How can such large volumes of wind and solar power be put to use in future if they are at times unable to find direct customers? This is where power-to-gas plants, which convert green electricity into hydrogen and make it available to other sectors, could step in.
Spreading climate action to other sectors
The European Union has an ambitious climate goal: by 2030, it wants its member states to reduce their greenhouse gas emissions by 40 per cent compared to 1990 levels. How can this goal be achieved? This target can only be achieved if all value chains that make up the national economy – from raw material extraction to industrial production and mobility – are included. As a versatile raw material in the chemical industry and the mobil­ity sector, hydrogen will play an important role in this. It can be obtained from water by electrolysis. If green electricity is used for this conversion process, the process is carbon-neutral. As a result, power-to-gas plants contribute to reducing the carbon footprint of the entire economy. If this technology is to be available on an industrial scale for the second stage of the energy revolution, we need to develop and field-test a sufficient number of high-capacity plants right now. The hybridge pilot project aims to make a decisive contribution to precisely this. From 2023, Amprion and OGE want to test this system under real-world conditions, as part of the grid infrastructure. This is an important step for the energy transition and for European and global action against climate change.
Gas and electricity systems converging
In principle, electricity from renewable energy sources can be transmitted via the transmission grid. However, the grid operators often have to carry it over long distances from the sunny and windy regions to where its consumers are located: on average a distance of 240 kilometres. Since Germany's transmission grid was not originally designed for this purpose, it needs to be strength­ened and expanded at a whole host of points. Amprion alone will implement projects totalling an overall length of some 2,000 kilometres between now and 2030. How does the transmission grid need to be expanded and upgraded if the share of renewables is to rise above 65 per cent? The key lies in the optimally coordinated utilisation of existing transport routes for both electricity and gas. In this way, the storage capacity inherent to the gas infrastructure can be utilised and, over time, help to uncouple production and consumption. The "sector transformer" known as "hybridge" can transform electrical energy into storable energy in the form of hydrogen and in doing so can help other sectors cut carbon emissions. This is made possible by intelligently controlled and suitably dimensioned power-to-gas systems that supplement the electricity transmission grid at appropriate locations. Such a hydrogen infrastructure can be created by reallocating some of today's natural gas pipelines in a targeted manner.
Three questions for Dr Klaus Kleinekorte (Amprion) and Dr Thomas Hüwener (Open Grid Europe)
Why are your two companies driving the hybridge project forward?
Dr Klaus Kleinekorte: On the one hand, because – and this should go without saying – we are true believers in the efficacy and utility of power-to-gas techno­logy and its per­tinence to the success of the energy revolution. And on the other hand, because we need this tech­nology to counter the volatility of renewables and make them systemcompatible. It won't be long before we are at certain times generating more electricity from renewables than we can actually deploy directly to power electrical machinery, equipment and appliances. But we want to utilise every single kilo-watt-hour generated from renewable sources in a way that makes total economic sense.
Dr Thomas Hüwener: And this is what power-to-gas systems can give us as long as they offer the right level of capacity, are located in the right places and are used intelligently. Amprion and OGE are already responsible for controlling the energy flows via their respective routes and for maintaining stable operation of their electricity and gas systems. Deploying power-to-gas plants as interconnectors between the worlds of electricity and gas is therefore the logical route to go down as we upgrade our present infrastructures.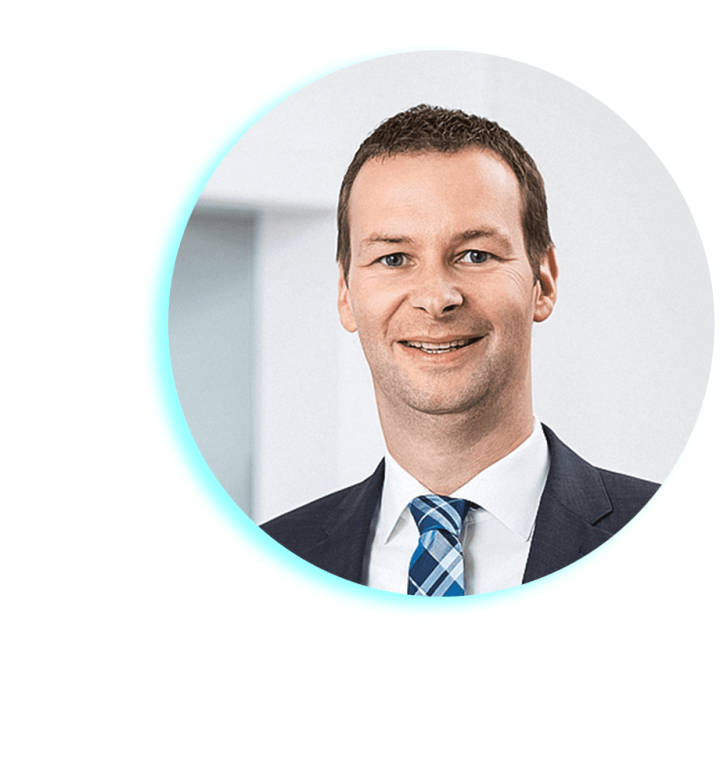 How far along is hybridge?
T. H.: We have the technology, we have a suitable location and we know many different and useful applications for hydrogen. The in­vestment proposals have been submitted to the Federal Network Agency. So as soon as we get the necessary construction permit for our plant, we can start building it. If the course is set now, the plant can be put into operation as early as 2023.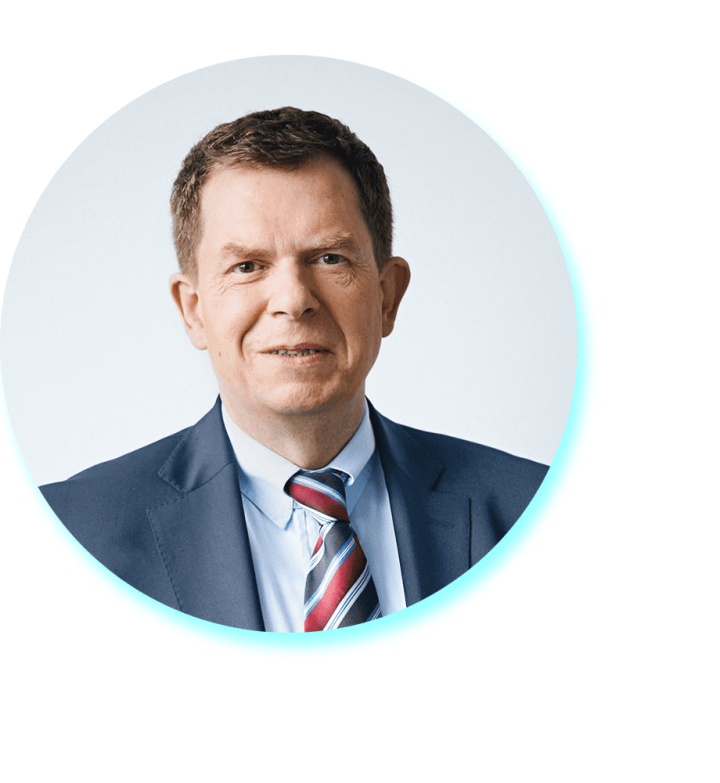 You want to build the plant in the Lingen area. Why there?
K. K. : In southern Emsland (a district which borders North Rhine-Westphalia in the south and the Netherlands in the west), Amprion's EHV lines intersect with a suitable gas transport line owned by OGE, which can be converted to carry hydrogen. In addition, all potential applications of the hydrogen we convert can also be tested there.
T. H.: We can reallocate a 50-kilometre-long gas pipeline for exclusive transport of hydrogen and use this to supply hydrogen applications in the region. In addition, we want to trial admixing small volumes of hydrogen to the conventional natural gas network and gather experience with methanisation. Going forwards, we could utilise existing gas storage facilities and extend the hydrogen pipeline to the Ruhr region to develop and exploit yet more applications.
---
Text: Meike Pedack Illustration: Xenia Fink