Amprion's goal is to keep the impact on nature and the landscape as low as possible in all power line construction projects. Despite this, it's not possible to completely rule out such impact. For this reason, the company is creating its own protected areas within its grid area and implementing nature conservation compensatory measures, such as ecologically upgrading areas elsewhere. Flora and fauna find new habitats here, some of which have become scarce.
In Dinslaken, Amprion has created a 20-hectare flower meadow with fruit trees that provides nutritional and hunt­ing habitats for numerous species of insects and birds. And countless nature lovers also appreciate this brightly coloured, blossoming landscape in summer: "We have seen licence plates from all over North Rhine-Westphalia and the Netherlands here," reports Christoph Tölle, forestry scientist at Amprion. Between 2016 and 2018, the company planted this species-rich meadow to compensate for future power line construction projects to be conducted in the lowlands of the Lower Rhine.
On a section of the power line from Kelsterbach to Schönbrunn, Amprion discovered several nests of the narrow-headed or excised wood ant (Formica exsecta). These seven- to eight-millimetre-long insects form vast colony networks comprising several hundred thousand individ­uals and they prefer open or slightly shaded areas, such as forest clearings or the edge of a wood. But in many places here in Germany, the species lacks suitable nesting locations. This is why it is one of the animal species specially protected under the Federal Species Protection Regulations and is classified as endangered on Germany's Red List.
By conducting special maintenance measures, Amprion helps to systematically optimise the habitat of the narrow-headed ant along this line section. In particular, this includes mulching as part of route maintenance measures, in which a machine works its way through the undergrowth, shreds it and leaves behind a layer of mulch that is rich in nutrients. This has created open areas that the narrow-headed ant needs if it is to be able to make use of the warmth of the sun. In addition, Amprion is making sure that trees are only removed selectively, if they endanger the power line. Thanks to the aphids and bark lice that live on the various species of deciduous tree, this means that the ants retain an important source of nutrition. By these actions, Amprion not only ensures safe oper­ation of the power line, but also tailors the necessary maintenance measures precisely to the needs of the flora and fauna living along the route.
Family: Ericaceae
Distribution: native to the whole of Europe, with a focus on Central and Northern Europe
Habitats: heath, moor, dunes, lightly wooded areas
Lifespan: up to 40 years
Flowering season: late summer to autumn
The Loki Schmidt Foundation has chosen common heather as "Flower of the Year 2019". Every year since 1980, the foundation has been using this initiative to draw attention to endangered plant species and their habitats. By selecting the common heather, the foundation would like to support both the preservation and the maintenance of heathland areas – because these have declined considerably. Amprion has specifically recultivated parts of its route areas as heathland, for example the "airport route" south-west of Frankfurt. Among other things, the Flower of the Year 2019, the common heather, has succeeded in establishing itself here.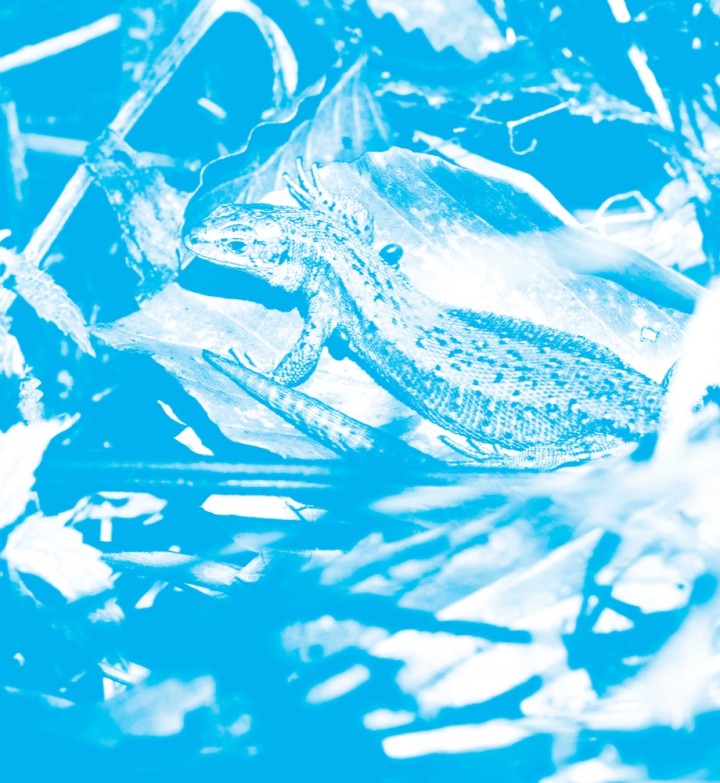 Meadows, forest and water
In the Sauerland region of central Germany, Amprion is transforming a property of 500,000 square metres on which, among other things, a floodplain forest had previously been used for forestry purposes. Due to its geographical location and the combination of grassland, forest and water in one contiguous area, this property offers opportunities for a wide variety of nature conservation measures. Among other things, refuge zones have already been created for kingfishers as well as for common and sand lizards on stands of common heather. Amprion's nature conservation team expects a large increase in other rare and protected species over the coming decades.
Birds' nests in the Rheinaue wetlands
A number of stork families have made their home on several of Amprion's power pylons in the Rheinaue wetlands between Bingen and Ingelheim, and they return every year to rear their offspring. Every summer, various Amprion employees help out with ringing the young storks. The birds have small rings fitted to their legs that carry certain pieces of information regarding, for instance, migration routes, wintering sites or breeding seasons. This is totally painless for the birds, but it nevertheless results in a grand palaver on the part of the stork parents, who keep a close eye on their offspring during the ringing and circle over the nests the whole time.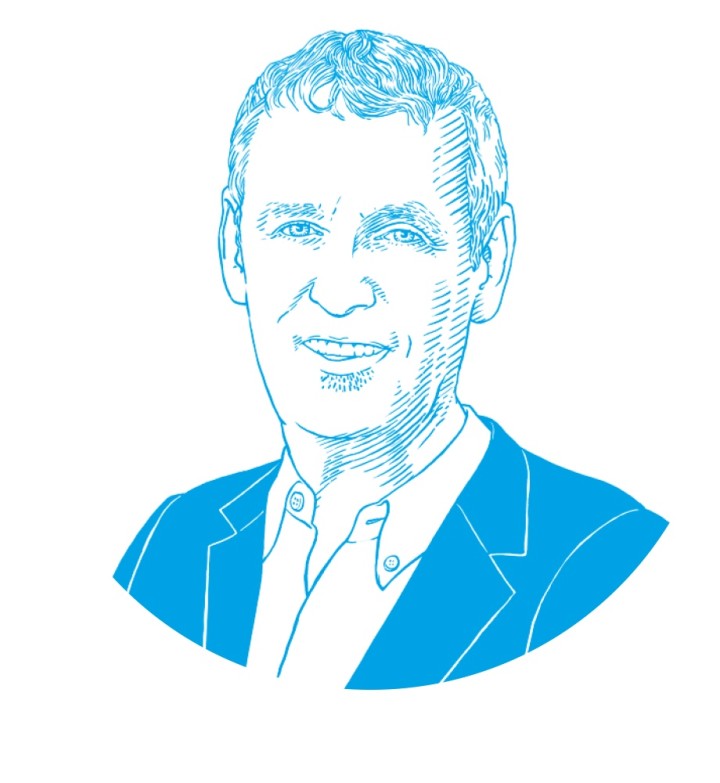 »Three stork pairs have built their nests on our electricity pylons in the Rheinaue wetlands near Bingen and quite obviously feel very comfortable there: in 2018 alone, seven young storks hatched.«
Günter Lips
manages Amprion's Kreuznach Overhead Line division.
Compensation measure at Dümmer See
A power line construction project in Lower Saxony has negatively impacted open habitats that Amprion had restored elsewhere. In cooperation with the nature conservation association "Naturschutzring Dümmer e.V.", 11 hectares of intensively cultivated arable land near Dümmer See, a lake in north-eastern Germany, was transformed into a species- and herb-rich meadow that is used by birds such as lapwing and curlew and a number of goose species. As the birds prefer wet grasslands, a pond was also created that was able to provide enoughwater even in the drought of the summer of 2018.
835 football pitches
correspond roughly to the area on which Amprion implemented nature conservation projects between 2012 and 2017 – that's 650 hectares.
Nature conservation at Amprion
Amprion sees nature conservation and environmental protection as a very important part of its social and corporate responsibilities and has been actively engaging in effective biotope management for two decades. The company systematically organises the route maintenance measures this requires in line with ecological principles, and also supports local wildlife and habitat conservation projects.
For some years now, Amprion has also been acquir­ing land on which rare and endangered animal and plant species are being encouraged through targeted nature conservation measures. In this way, the company generates added value for nature and the environment even before it implements grid expansion projects, and it goes over and beyond the actions it is legally bound to perform.
www.amprion.net/Mensch-und-Umwelt/Biotopmanagement
---
Text: Meike Pedack Illustration: Xenia Fink