You ask, we answer
Anyone wanting to find out online about Amprion and our grid expansion projects, or ask questions about them, has plenty of options:
At

www.direktzu.de/amprion

Amprion experts answer selected questions about the company, grid expansion and individual projects. Users decide which questions get answered: contributions receiving the most votes are passed on to the experts to be answered.
Our website mainly offers information about the company and what it does. Under the heading "Dialogue" you can find the contact details of project spokespersons. They are available to answer questions about expansion plans.
The

www.a-nord.net

website provides information on the A-North project, as well as details of upcoming events and the minutes of past dialogue events. The contact form can be used to ask questions.
The distance on the clock
of the new Amprion Infomobile after just five months – despite spending most of that time parked in marketplaces or outside town and village halls. That is because it spends most of its time in rural areas to spread information there about the grid expansion.
519 citizens' information markets and other dialogue events
about the grid expansion were organised by Amprion in 2017. The programme included around 100 events for the A-North project alone. At the events Amprion presented possible route corridors for the planned DC link from the North Sea to the Rhineland. Another focal point was dialogue events on the Ultranet project in the south of North Rhine-Westphalia, Rhineland Palatinate and Baden-Wurttemberg. For the first time, in places where there was no suitable space for a citizens' information market Amprion used its own Infomobile.
Ten ears are pricked,
so that that no questions remain unanswered at an Amprion information market. The ears belong to the average of five experts who attend these dialogue events. They come from Amprion's grid planning, project planning, project communication and legal departments. In addition, representatives of the licensing authorities are often also present.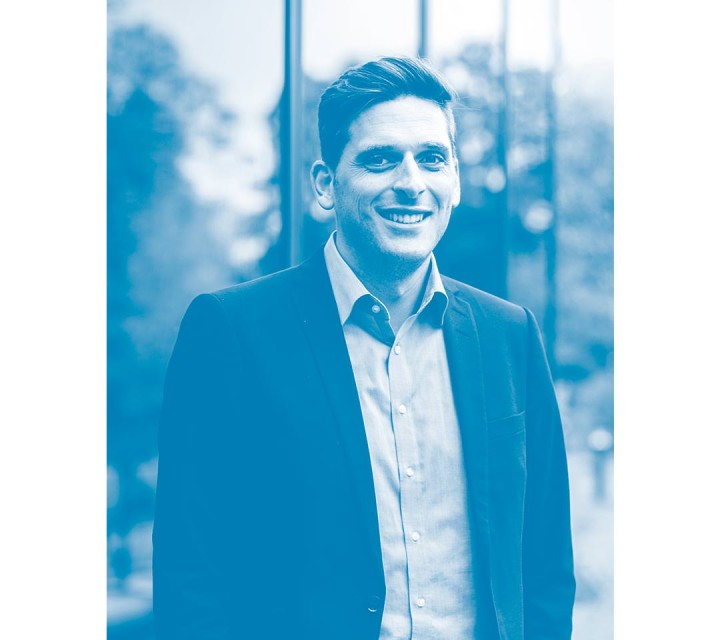 »Without dialogue, no consensus. We listen, find out and explain. That's how we make our project planning transparent and comprehensible.«
Jonas Knoop,
A-North project spokesman
At an early public consultation
at the start of 2017 Amprion surveyed more than 90 representatives of district or town councils and the associations. They gave us some valuable suggestions for the project planning and communication processes.