Amprion actively seeks contacts with young scientists to find solutions for the energy world of tomorrow. With this in mind Gerald Kaendler, Head of Asset Management, went to Aachen.
In a seminar room at RWTH Aachen University's Institute for High Voltage Technology Gerald Kaendler meets the postgraduate students André Hoffrichter, Janek Massmann and Marcel Kurth. All three have studied electrical engineering, are working at the institute while pursuing their postgraduate studies and lead research teams: Hoffrichter researches stationary network analysis and system evaluation, and Massmann system stability. Kurth heads the grid planning and grid operation team. None of them need worry about their professional futures, as the RWTH is regarded as one of the country's finest technical universities.
Back at Uni, Mr Kaendler. A good feeling?
Gerald Kaendler: Yes, it certainly takes me back. I myself studied at RWTH Aachen University. In those days the energy world was still tranquil and inward-looking. Today we are preoccupied as transmission system operators with the energy transition and all the challenges that it throws up. This always entails a risk of becoming to some extent blinkered in our thinking, underestimating developments and only developing solutions along familiar pathways. Science, on the other hand, can think more freely and laterally.
Mr Hoffrichter, you graduated in electrical engineering and are currently working on your doctorate. Are you a lateral thinker?
André Hoffrichter: A lateral thinker with his feet on the ground, I'd say. Here at the Institute for High Voltage Technology we take a whole lot on board thanks to the research contracts we receive. On top of that, in recent years we have created on our computers a digital representation of the energy world on which we can simulate developments and play through the consequences of decisions. That sometimes involves some crazy things. But on the other hand we need feedback from practical applications: what can actually be used? What really preoccupies the energy industry? Where can we provide concrete help?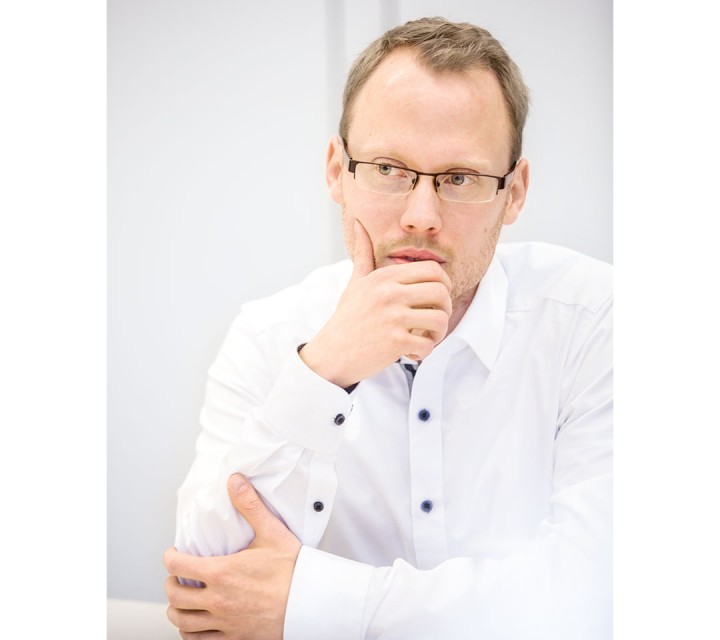 »For a stable grid we need not only grid expansion but also more flexibility in the energy system.«
Marcel Kurth, postgraduate student, RWTH Aachen
What questions relating to the energy transition most concern you, Mr Kaendler?
Kaendler: In 2030 will we be able to provide households and business in Germany and Europe with a secure supply of energy at all times? In other words, will the lights stay on if our electricity is generated predominantly from renewable energy? With their sharp fluctuations and the changes to the conventional fleet of power stations, renewables are taking the power grid close to its limits ever more often. Particularly in winter we are struggling. More and more frequently, in order to circumvent bottlenecks in the transmission network we have to make unscheduled generation cutbacks in some places while ramping generation up in others. The cost of this to the economy runs into the billions. Our goal must be to reduce the cost to the economy and thus relieve the burden on electricity consumers.
Marcel Kurth: I take the view that for a stable grid we need not only grid expansion but also more flexibility in the energy system. More components and technologies with which we can respond to sudden, sharp changes in energy generation. One example of this for me is "power-to-gas" technology. This involves converting green electricity into synthetic gas whenever more is produced than can be used at that time. Industry can then process this raw material, or power stations can use it to generate energy. The demand for such solutions is extremely high.
Hoffrichter: This is a trend I can also see. At the end of the day we will have a power system with many more highly diverse components and actors than the current one. A system make-up, comparable with an orchestra, composed of renewable energy, conventional power stations, storage facilities, cross-sectoral technologies and many electricity-driven plants and appliances.
Kurth: This system will also include electrical heating. We are currently working on a project looking into whether night storage heaters can help us make electricity consumption more flexible. For example, consumers could charge up the electrical heating when the wind is blowing strongly and correspondingly large amounts of wind-generated electricity are available. We therefore talk about "wind heating".
Kaendler: An intriguing example. Would electricity consumers accept this and charge up their heating systems on a weather-dependent basis?
Kurth: That's a tricky question. A similar one confronts us in the sphere of electromobility. Let's assume there are a million electric cars on the road. We would prefer to charge them at night, even though we might not want to set off until noon the following day. However, this simultaneous charging places an enormous strain on the grid. It would be preferable for the charging to be spread over time, based on when I actually want to use my electric car. So I'd have to register that in advance, and in return I'd get a cheaper rate. It would be interesting to conduct a study into consumer willingness.
Janek Massmann: That is perhaps also a question of generations. We know no other world than one in which unlimited electricity is available at all times. However, might it not at some point become normal for consumers to adapt to new rules which create flexibility in the system for us?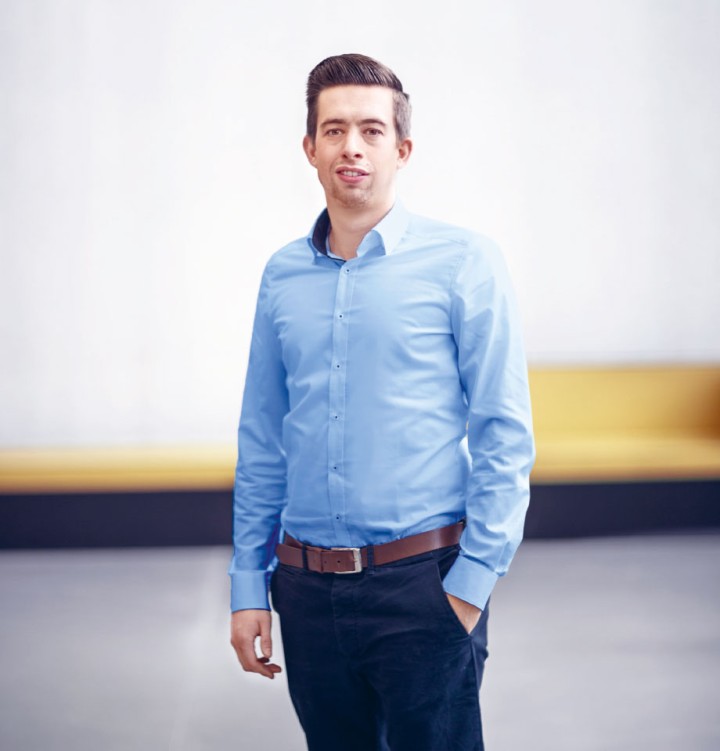 »At the end of the day we will have a power system with many more highly diverse components and actors than the current one.«
André Hoffrichter, postgraduate student, RWTH Aachen
Everybody is talking about saving energy. But won't electrical heating and electric cars significantly increase demand for electricity?
Kurth: In the long term demand for electricity will rise, in defiance of all the efficiency measures. We will notice that above all in urban areas where the demand for heat and mobility is highest.
Massmann: And if that happens, it will also make itself felt on the transmission networks.
Kaendler: It would mean that we would have to make upward adjustments to our grid expansion planning. And we would also have to be able to plan for transmission network reserves. Currently we are not allowed to engage in this kind of advance planning. Metaphorically speaking, what I'd like to do is build a house with two spare rooms for future children.
Hoffrichter: I hope that flexible components such as wind heating will make a contribution to bringing the timing of electricity generation and consumption into step.
Massmann: For that we'll need models, though, and also in future new control strategies. The system on which we work today comes from a different world entirely.
Kurth: Maybe then we'll have to realign the relationship between electricity consumption and generation. As an electricity consumer, I would then receive a set daily amount of electricity with which to operate my household appliances. A control unit would then decide in real time where this electricity comes from: directly from a wind turbine, from the car battery or from a power station driven by synthetic gas.
Kaendler: Given such a scenario, does an electricity market, functioning the way it currently does, even make sense? Or would we have to come up with new ways of doing things here too?
Massmann: The fundamental task of the market is to efficiently coordinate power generation and consumption. That makes sense in a system in which conventional energy sources with differing variable costs are in competition with each other. Once we have a situation where there is almost nothing other than subsidised renewable energy in the system, this market becomes superfluous in any case. In such a system it would make more sense not to pay generation facilities according to the amount of energy they deliver but for generally making power available to the system. When flexible consumers such as power-to-gas plants or wind heating procure electricity, the process would be controlled by the system.
Hoffrichter: It would be very useful to scientifically research what added value such a new system could offer.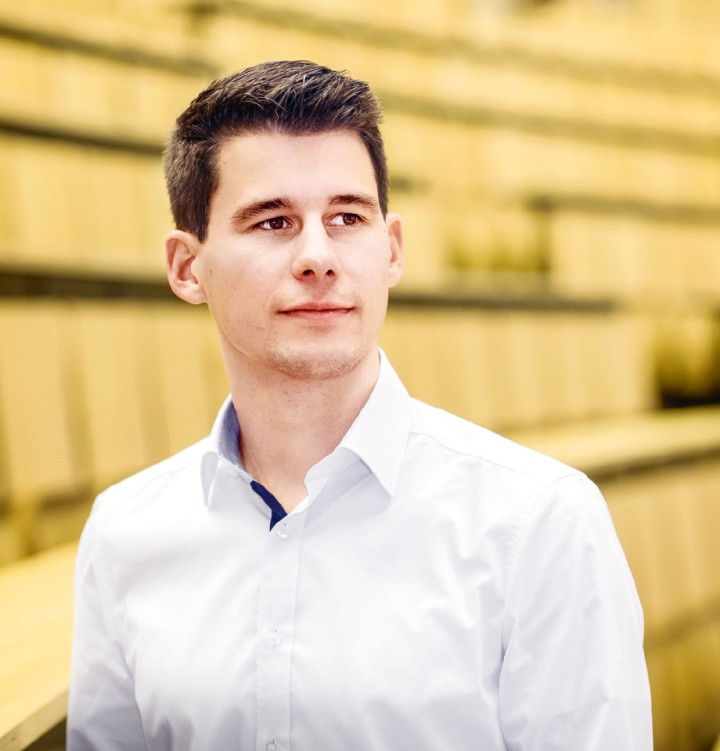 »The system on which we work today comes from a different world entirely.«
Janek Massmann, postgraduate student, RWTH Aachen
Less market, more control and new regulations for consumers: is that what awaits us in the energy world of tomorrow?
Kaendler: The energy system is changing with incredible dynamism. I am convinced that we will meet the challenges we face. However, both as scientists and as transmission system operators we must not shy away from our duty to voice unpleasant truths if we identify them. After all, who other than experts can do that? And we would be well advised to be prepared for anything. Let's take the market model, for instance: all our planning is based on current market price effects. But how far will this model take us in the energy world of tomorrow? Or let us assume for the sake of argument that electricity demand really does increase. What would that mean for our grid expansion planning? All these are questions I'll be asking myself after our discussion. We will all have to think laterally, I guess.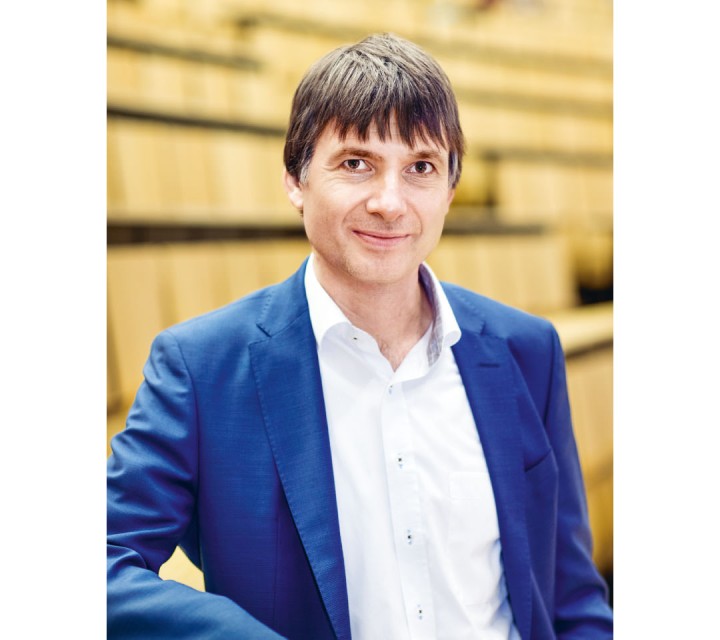 »The energy system is changing with incredible dynamism. I am convinced that we will meet the challenges we face.«
Gerald Kaendler, Head of asset management Amprion
---
Interviewer: Volker Göttsche | Photos: Matthias Haslauer