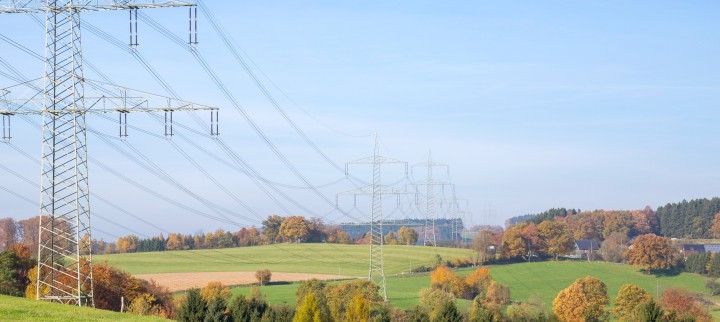 Some 29 million people live in the area covered by our grid. It's an area that accounts for a good one third of Germany's economic output. This means that we bear a huge amount of responsibility, as our power lines and substations are absolutely essential for proper functioning of society and the economy. Our top priority is to keep the ramifications of power transmission on man, nature and the environment to an absolute minimum.
Right from the planning stage, continuing through the construction phase and, ultimately, when operating our power lines and installations, we face up to the high demands for all aspects of environmental protection, such as water conservation or waste management. Electrical and magnetic field strengths and noise levels are governed by the stipulations of the German Federal Immission Control Act. We do everything we can to ensure that we comply with the thresholds and guidelines laid down in this legislation.
Furthermore, we have been implementing an effective biotope management policy for decades – and we are also proactive in the field of bird protection. We also regularly review our transmission routes and installations to see whether we can make them even more environmentally compatible. The goal of all of these measures is to live up to our responsibility for mankind and the environment – today and in the future.